Republican Pathologicoanatomic Center (RPAC) is created in line with the Order of the Ministry of Health of the Republic of Uzbekistan № 454 as of 21.04 1989 «About organization of the Republican Pathologicoanatomic Center (RPAC)».
Tasks
1) Conducting research on the issue "Protection of motherhood and childhood"
2) Carrying out examination of medical activities
3) Specialization and advanced training of pathoanatomist doctors and laboratory assistants
Workforcecapacity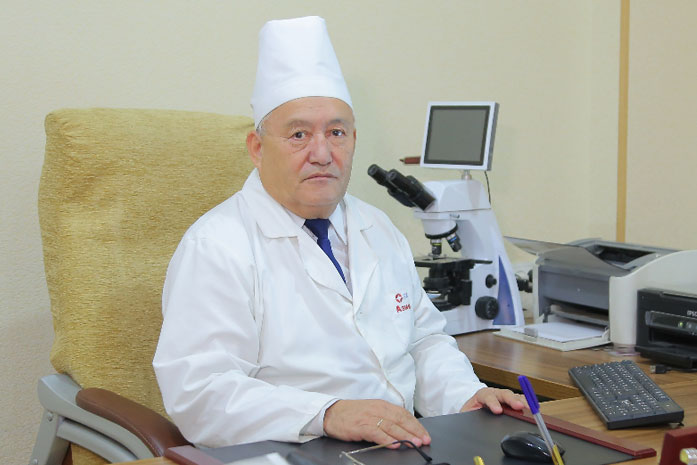 Director: DM, Radjabboy I. Israilov
There are working 25 medical doctors, 2 – professors, 8 PhD, 8 highest category physicians, 4 – 1st category physicians.
Structure:
General Pathology Department deals with studying causes and mechanisms of development of main human diseases, includes the laboratory of medical genetics, cytology and histology laboratories.
Department of biopsy diagnostic with telemedicine system
Department of child and mother pathology includes the histology, virology and bacteriology laboratires, as well as using new biotechnology methods of neoplasm diagnostics in reproductive health women.
Laboratory of molecular genetics and cellular biotechnology